Alumna Andrea Guerrero Featured By Hola News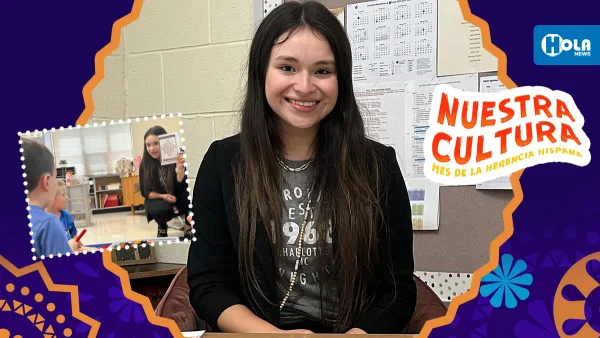 by: Galo Baird
Photos: HOLA News | Norsan Media
Translated from original article
The 21-year-old was born in Charlotte, but her parents are from Acámbaro, in the state of Guanajuato, Mexico.
What Andrea Guerrero never imagined was that after having studied at the Charlotte-Mecklenburg Schools (CMS) it would lead her to be part of its staff, starting her first year as a teacher on August 28th.
Guerrero was born in Charlotte, but has Mexican roots. Her parents Ricardo and Matilde, whom she considers her greatest pride, are from Acámbaro, in the state of Guanajuato.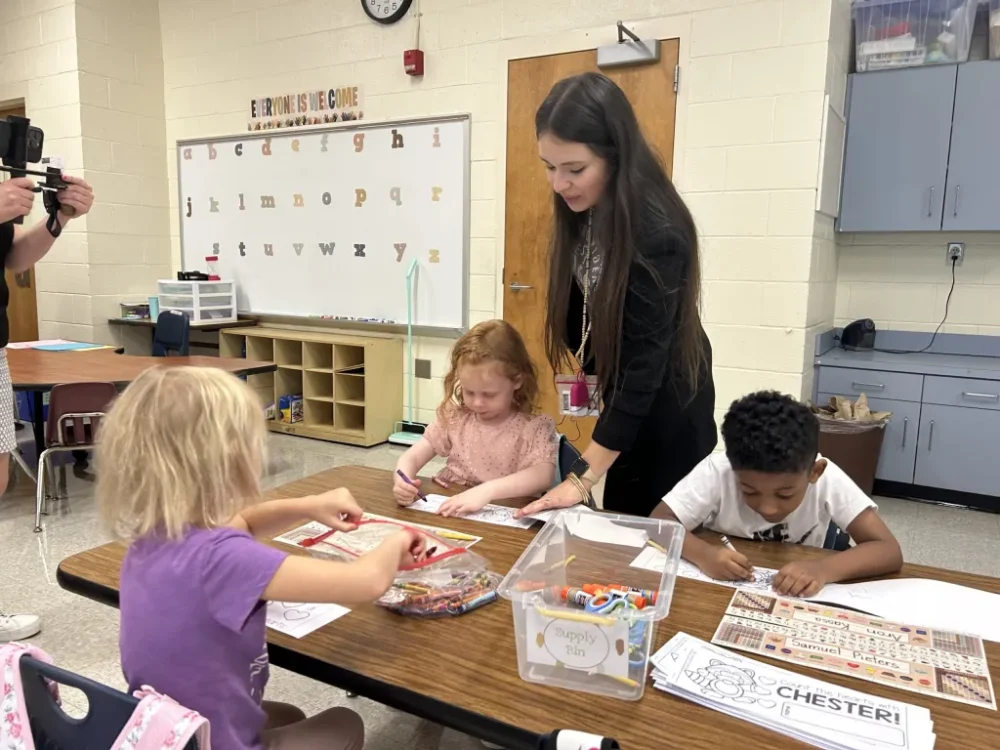 STUDIES
The 21-year-old attended Montclaire Elementary School, then attended Carmel Middle School and finally graduated from South Mecklenburg High School.
"In my last year of high school I attended courses at Central Piedmont Community College that were covered by CMS and were of great help because I only studied three years at UNC Charlotte," she said. Guerrero, who earned a bachelor's degree in elementary education and a specialization in teaching English as a second language.
She indicated that since her parents were low income, the help that CMS gave her to pay for her courses and books was a great contribution to continue his studies. Likewise, she received several scholarships when she was in college.
LANGUAGE
She says that at home she speaks "only Spanish," since her parents want her to preserve the Mexican language and culture, which is why every year she travels to the country and the place where they come from.
During her first years of elementary school, Guerrero had difficulties with the language. Since she only spoke Spanish at home she did not understand English, and felt the support of two teachers who stayed outside of class time to help her understand it. "Now I see how important it is to speak English and Spanish," she said.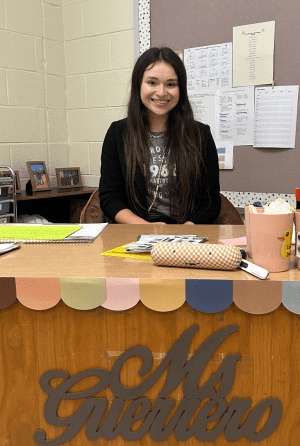 TEACHER
Guerrero says that since she was a child she always wanted to be a teacher, but in one of her courses at the CPCC she met a girl who told her that a Christian organization was looking for people to work with children. "That was a special reason. I saw how much happiness it brought me to work with them, who were low-income like me. They were my inspiration for who I am now."
Ms. Guerrero, as she says in front of her desk, spent a year in 2022 doing her internship at Old Providence Elementary School, a time that helped her become the kindergarten teacher there in 2023. "Before starting classes I felt nervous, but I have been adapting little by little," she said, commenting that knowing Spanish has helped her communicate with a mother who does not speak English.
FUTURE
Although the school year has just started, the teacher wants the students to say at the end of classes in June 2024: "Ms. Guerrero did everything she could to help me and have a good communication relationship with her parents."
Behind her desk, she keeps several photos, of her with family and friends. Her older sister is also a Spanish teacher at another CMS school, Huntingtowne Farms Elementary.
MESSAGE
Finally, she asked students with Hispanic roots to keep Spanish and fight for their dreams.
"I never gave up. Look for and use available resources such as scholarships, which are sometimes lost because you do not apply to get them," said Guerrero, who never had a Latino teacher during her studies.