Cato College of Education Among 60 Educator Prep Programs Recognized for National Excellence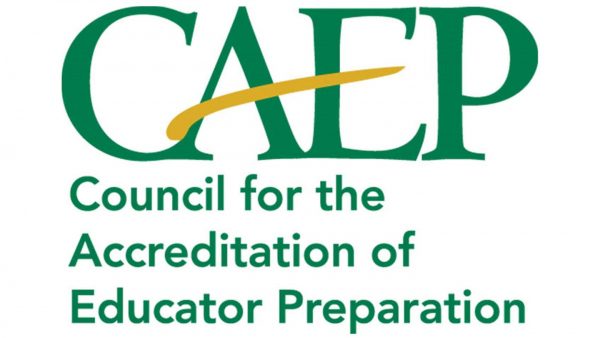 The Council for the Accreditation of Educator Preparation (CAEP) has announced that the UNC Charlotte Cato College of Education is one of 60 providers nationally to receive accreditation for their educator preparation programs. The spring 2021 review by the CAEP Accreditation Council resulted in 60 newly-accredited programs, bringing the total to 423 providers approved under the CAEP Accreditation Standards – rigorous, nationally-recognized standards developed to ensure excellence in educator preparation programs.
"These institutions meet high standards so that their students receive an education that prepares them to succeed in a diverse range of classrooms after they graduate," said CAEP President Christopher A. Koch. "Seeking CAEP Accreditation is a significant commitment on the part of an educator preparation provider."
To earn CAEP accreditation, the Cato College of Education collected data from 2016-2020 and wrote reports including 120 pieces of evidence explaining how the data showed the College is meeting CAEP standards for its programs.
"No Areas for Improvement (AFIs) were recommended, which is highly unusual," said Laura Hart, director of accreditation and continuous improvement for the Cato College of Education. Our faculty are to be commended for the excellent work they consistently do in reviewing and analyzing data to make decisions about how we work to produce the best, most effective educators in our state."
The CAEP Board of Directors updated the educator preparation standards in 2020 as part of its commitment to reviewing the standards at least every seven years. The changes to the CAEP standards reflect the Board's commitment to equity and diversity and also place an emphasis on the importance of technology in preparing future educators.
CAEP is recognized by the Council for Higher Education Accreditation. Accreditation is a non-governmental activity based on peer review that serves the dual functions of assuring quality and promoting improvement. Approximately 700 educator preparation providers participate in the CAEP Accreditation system.
Educator preparation providers seeking accreditation must pass peer review of the CAEP standards, which are based on two principles:
Solid evidence that the provider's graduates are competent and caring educators, and;
Solid evidence that the provider's educator staff have the capacity to create a culture of evidence and use it to maintain and enhance the quality of the professional programs they offer.
"Our students and instructors should be very proud of the work they are doing. We've set a very high bar for our teacher prep program and CAEP Accreditation validates the hard work we are doing," said Hart. "Our students and their families are investing in an education program that is designated as nationally accredited for teacher preparation."