Hathcock Elected to Kappa Delta Pi National Board of Directors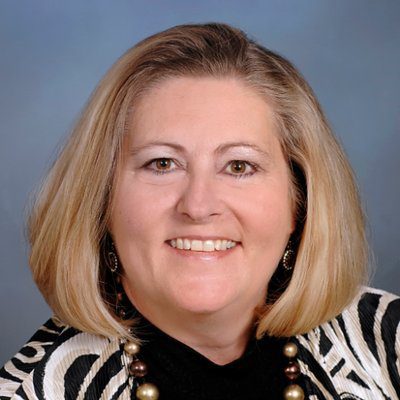 Misty Hathcock, EdD, Clinical Professor, Director of New Teacher Support and Alumni Engagement for the Cato College of Education at UNC Charlotte, has been elected to serve on the Kappa Delta Pi (KDP) National Board of Directors as President for the 2022–2024 term.
Hathcock joins a team of accomplished KDP board members from across the United States in leading a premier national education organization to fulfill its mission to inspire and equip future and new teachers to thrive.
The KDP Board of Directors provides comprehensive strategic oversight of KDP for members, finances, and overall organizational success. Board members represent the depth and breadth of KDP's diverse community of experts to represent and address KDP members' interests.
"We are ecstatic for Dr. Hathcock to lead the KDP Board and national organization as our President, as she brings a wealth of expertise in educating teacher candidates and PK-12 teachers to ensure their success and quality learning for their students," stated Tonja Eagan, Chief Executive Officer of KDP. "Dr. Hathcock exemplifies teaching excellence, and we are grateful for her commitment to lead KDP into a new era of teaching excellence from campus to classroom."
Dr. Misty Hathcock is a fifth-generation educator from Wadesboro, North Carolina, and a five-time graduate from UNC Charlotte. She received her BA in intermediate education, MED in instructional systems technology, MA in school administration, CAS in educational leadership, and EDD in educational leadership with a concentration in curriculum and instruction.
For 11 years, Misty was an elementary/middle grades teacher, administrator, and beginning teacher coordinator in Anson County Schools. In 1998, Dr. Hathcock followed her passion working with beginning teachers and became a faculty member of UNC Charlotte's College of Education as the first full-time Director of the NC Teaching Fellows Program. Hathcock, Clinical Professor in the Reading and Elementary Education Department, serves as Regional Director for the NC New Teacher Support Program, Director of Alumni Engagement, and student teaching supervisor for the Cato College of Education.
Dr. Hathcock serves on several university boards in leadership roles, such as President of the UNC Charlotte Alumni Association Past Presidents Council; Counselor for Kappa Delta Pi (KDP), Honor Society in Education; and Treasurer for Phi Kappa Phi Honor Society. For her work and service to schools, Hathcock is the recipient of the Bonnie Cone Lifetime Achievement Award and Distinguished Alumnus Award from the UNC Charlotte Alumni Association, Southeast Counselor of the Year from KDP, and the Public Service Award from the Southwest Education Alliance.
About Kappa Delta Pi (KDP)
KDP inspires and equips future and new teachers to thrive. KDP champions teaching excellence from campus to classroom. Learn more at www.kdp.org.