Teachers in Training Share Love of Reading with Elementary Students at Annual Event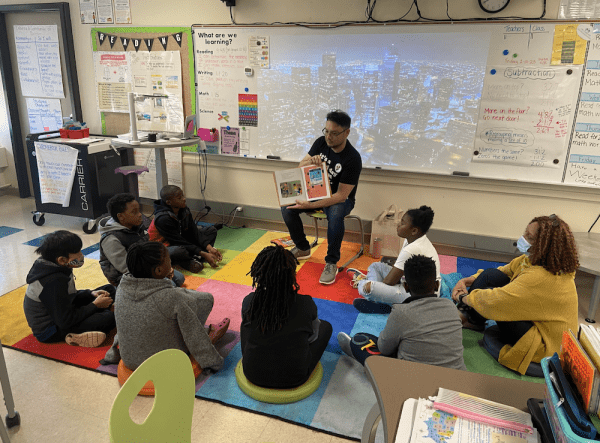 The UNC Charlotte Phi Kappa Phi (PKP) Honor Society and Kappa Delta Pi (KDP) Honor Society partner each year to share their love of reading with Niner University Elementary (NUE). Through a national PKP-funded grant, the Love of Reading project includes three components: a book and supply drive, a read-in, and community book boxes.
"The Love of Reading Event was amazing. You could feel the passion and joy of reading through every volunteer, student, teacher and staff member at NUE," said Julia Rohlfing, KDP service officer. "Having the opportunity to witness the true impact that this project had on the students at NUE was extremely eye opening and a beautiful experience."
Book and Supply Drive

The group led a book and supply drive with a goal of supporting the 11 classrooms at Niner University Elementary with books and supplemental school supplies. The donated books were donated to classroom libraries for students and teachers. The supplemental school supplies allowed these classrooms to offer materials to every student in support of their learning. Volunteers created an Amazon wish list for purchasing the books and supplies. There were 32 books and 16 school supplies purchased from the drive. In addition, PKP provided sets of the most needed supplies to Niner University Elementary as part of the supply drive.
Read-In

PKP and KDP volunteers read to every class at NUE. Prior to the event, teachers shared three books they would like for their classroom libraries. Thanks to the grant, each of those teachers received the books, and one was read aloud to their class by a volunteer. In addition to the books for classrooms, students received a developmentally appropriate book and bookmark. The bookmark includes a QR code that links to the NUE Virtual Read Aloud Google Site where books read are available.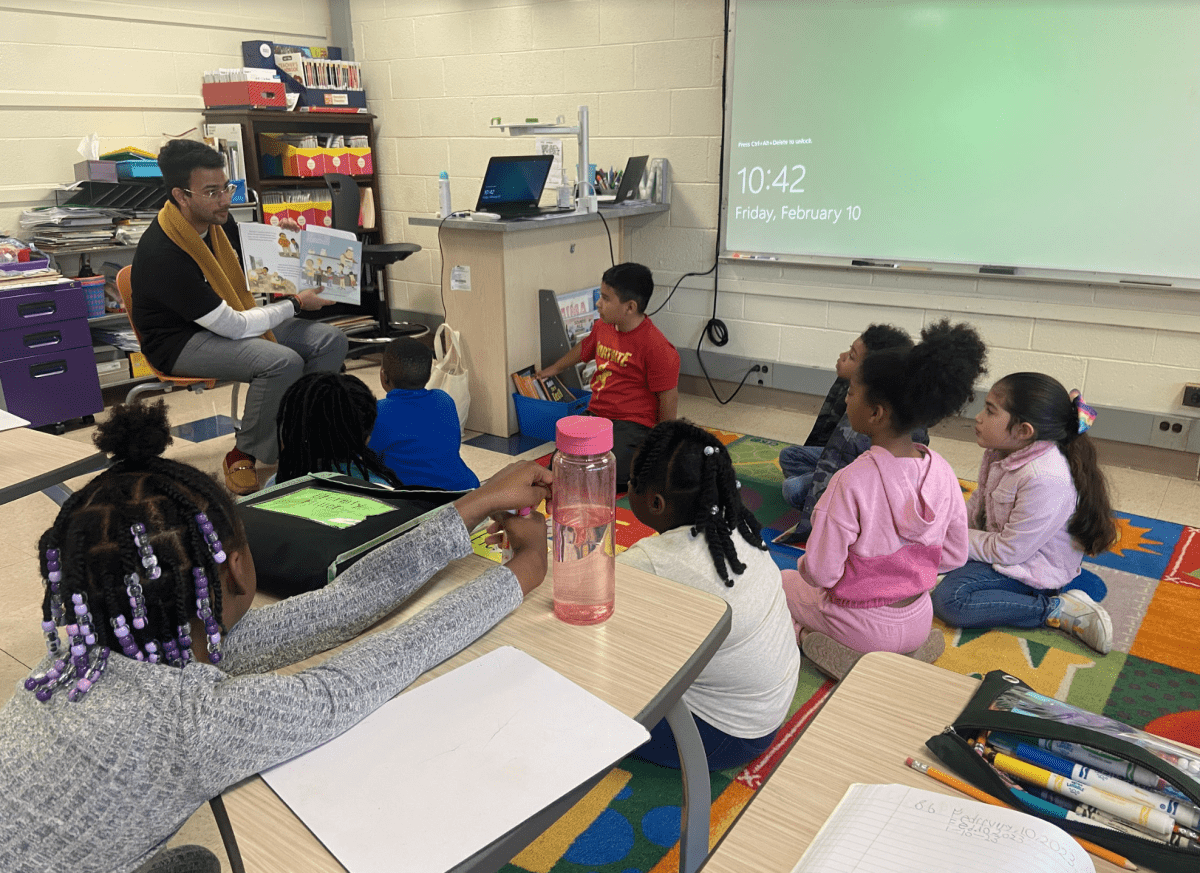 Community Book Boxes

The groups plan to build two community book boxes that will be filled with gently used books. The first will be installed at Niner University Elementary and the second will be installed on Charlotte's campus.
"As KDP Counselor and PKP Board Treasurer, it is my honor to support literacy and Niner University Elementary. It is truly a joy to see our future teachers share their love of reading with NUE students," said Misty Hathcock, KDP Counselor and PKP Board Treasurer. I'd like to add a special thank you to KDP Associate Counselor Debra Diegmann for coordinating this project that is a hallmark of what the Cato College of Education does best."
---
Volunteers
KDP – Jena Degioanni, Julia Rohlfing, Tiffanie Haidar, Claire Stalnaker, Alexandria Sawyer, Lia Freeman, Abigail Ahrens, Matthew Reichenbach, Morgan Pressley
PKP – Yash Tadimalla
KDP and PKP – Dave Frantzreb
Education Learning Community, Abby Bogle, Abby Albert
KDP Counselor, Misty Hathcock
KDP Associate Counselor – Debra Diegmann
Special Guests – Dean Malcom Butler, Senior Associate Dean Teresa Petty, NC New Teacher Support Coach, Megan Romer