WCNC: UNC Charlotte Students Donating Recycled Crayons to Kindergarten Classes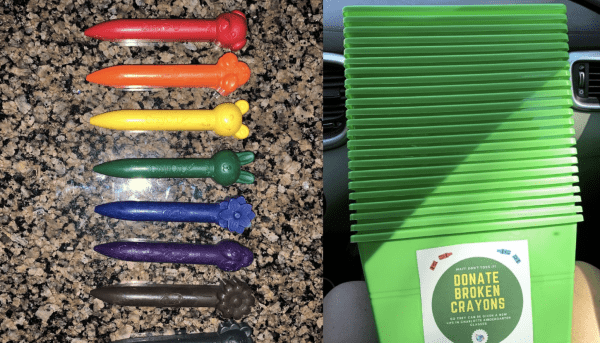 Story by Anders J. Hare (WCNC)
Students at UNC Charlotte are giving back to the community in a colorful way.
The university's SDG Club, short for 17 Sustainable Development Goals made by the UN, aims to educate and inspire change in the community through student-led projects.
For their latest initiative, The Crayon Project, students are collecting used crayons from over 40 restaurants in Cornelius, Huntersville, Davidson, Concord, and Charlotte that would otherwise be thrown out.
The crayons will then be melted down to make new crayons and donated to kindergarten classes across the Charlotte area.