Professor Amy Good Named finalist for top teaching award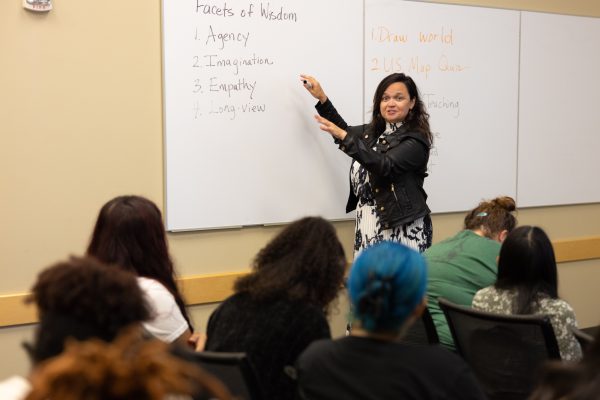 Reading and elementary education professor Amy Good is a finalist for the Bank of America Award for Teaching Excellence.

Good is an innovative educator who thrives on helping students become teachers and advocates in their future classrooms. A former elementary school teacher, Good uses her past experiences to foster curious and inventive students that will shape the future of education.
With a focus on social studies pedagogy, Good likes to take a democratic approach to her classroom, and instructs students on how to break down student resistance to studying historical topics. She accomplishes this through role playing, incorporating visuals and games and immersing students into history themselves through research projects.
"I believe the best teacher educators are those who innovate, reflect on their practice, consider ways to collaborate with others and inspire other teachers to see possibilities within their own classrooms," Good said.
The Bank of America Award for Teaching Excellence is one of the most important and prestigious traditions at UNC Charlotte. The award honors outstanding tenured faculty members and provides an example of the University's commitment to excellence in teaching.
The award was first presented in 1968 to recognize outstanding faculty members.