Alumnus chris myers named principal of the year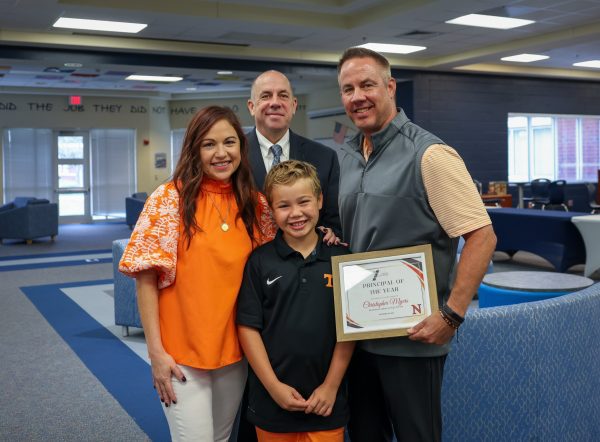 Master of School Administration graduate Chris Myers is Cabarrus County Schools Principal of the Year.
Chris Myers, principal at Northwest Cabarrus High School, has been named the 2023-24 Cabarrus County Schools Principal of the Year. The principal of the year program is sponsored by the North Carolina Department of Public Instruction and Wells Fargo.
Superintendent Dr. John Kopicki and Chief Human Resources Officer Michael Williams made the surprise announcement on Tuesday during the district's monthly principals meeting.
"I can't imagine a better place to work and be able to learn from so many great leaders," said Myers, who was joined by his wife, Jill Sanchez-Myers, and son, Kyler, for the presentation. "I am honored to be a part of the tradition of excellence that is Northwest Cabarrus High School and Cabarrus County Schools.
by: David Whisenant, WBTV