Dean Butler Joins Senator Thom Tillis, Leaders For Roundtable on Bipartisan Safer Communities Act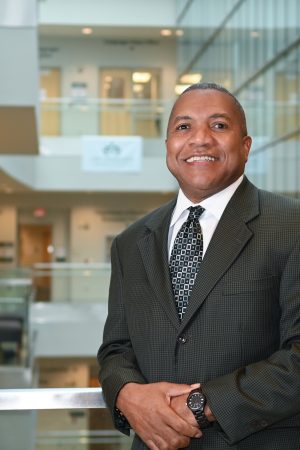 Community mental health and school safety were in focus at the Dubois Center at UNC Charlotte Center City this month as Cato College of Education Dean Malcolm Butler and other leaders met with U.S. Senator Thom Tillis to discuss implementing the Bipartisan Safer Communities Act (BSCA). Butler joined Tillis, Charlotte Mayor Vi Lyles, Charlotte-Mecklenburg Schools Superintendent Crystal Hill, and representatives from healthcare, government and nonprofits for a roundtable discussion on how to bring the legislation to life. The roundtable featured an emphasis on harmonizing and modernizing approaches to mental health and enthusiasm around the investment in critical community services.
UNC Charlotte maintains a commitment to providing access to support by training the next generation of teachers, social workers, school leaders and mental health professionals to meet complex needs of schools and communities.
Butler also touted a recent grant led by the North Carolina Department of Public Instruction to support student mental health as an example of the type of institutional collaboration needed for a successful effort. UNC Charlotte joins eight school districts and two universities in support of that grant.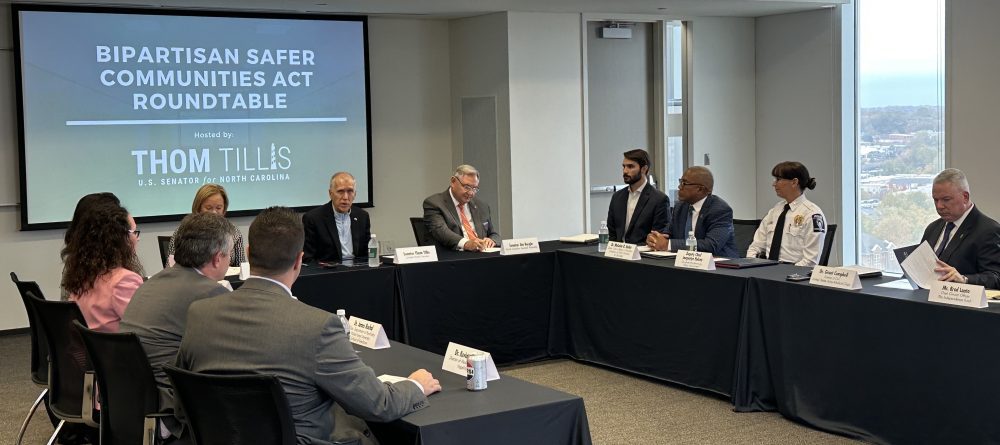 Participants in the roundtable also included:
Senator Jim Burgin, North Carolina General Assembly
Elyse Dashew, Chairman, Charlotte-Mecklenburg Board of Education
Deputy Chief Jacquelyn Hulsey, Charlotte-Mecklenburg Police Department
Brad Lanto, The Independence Fund
Dr. James Rachal, Wake Forest University School of Medicine and Atrium Health
Dr. Grant Campbell, former Lt. Col., U.S. Army Medical Corps
Dr. Kevin Marra, HopeWay
The BSCA aims to enhance community safety through several key initiatives by expanding resources in mental health support, school safety, juvenile justice, gun violence prevention, and community policing.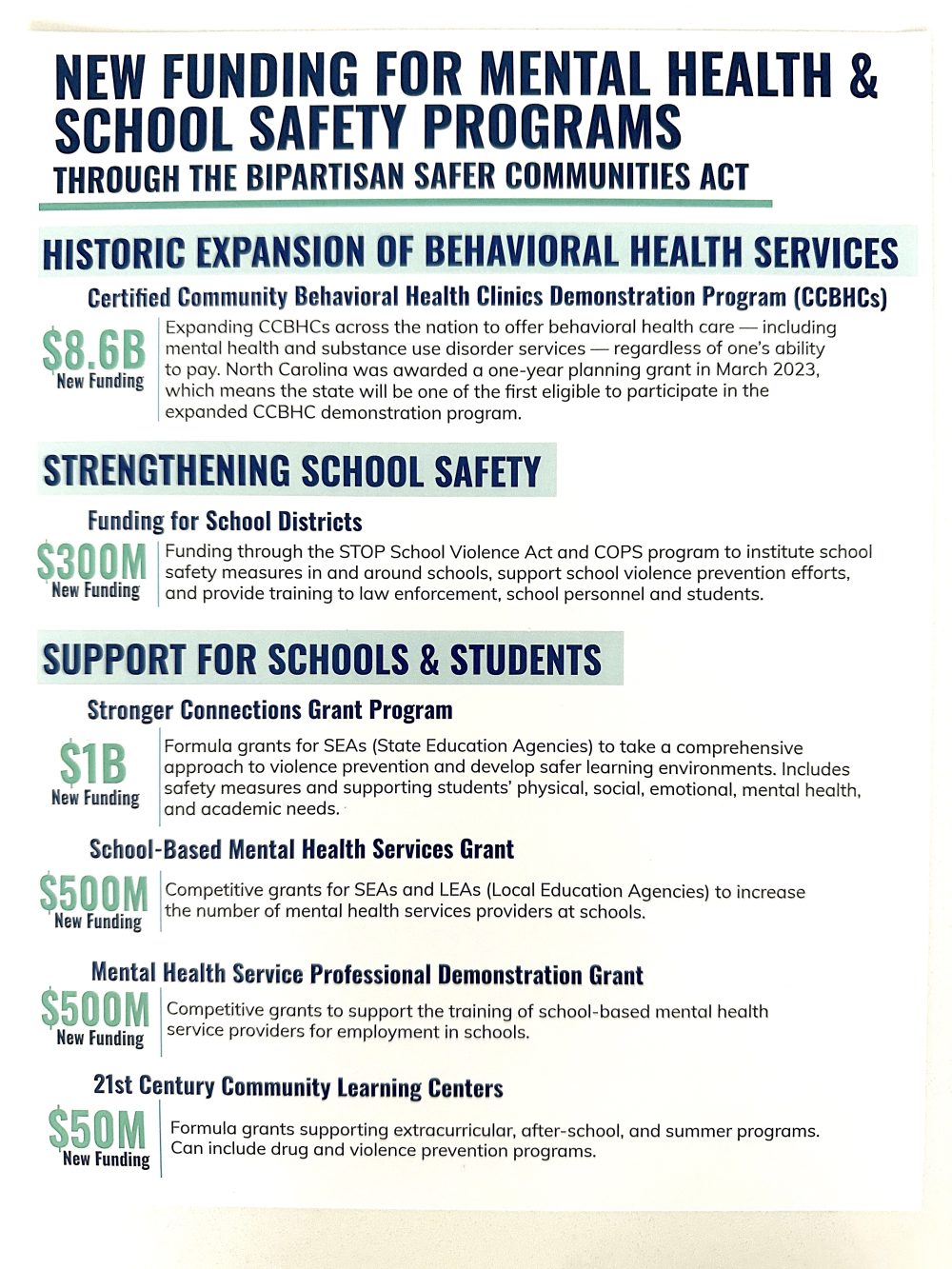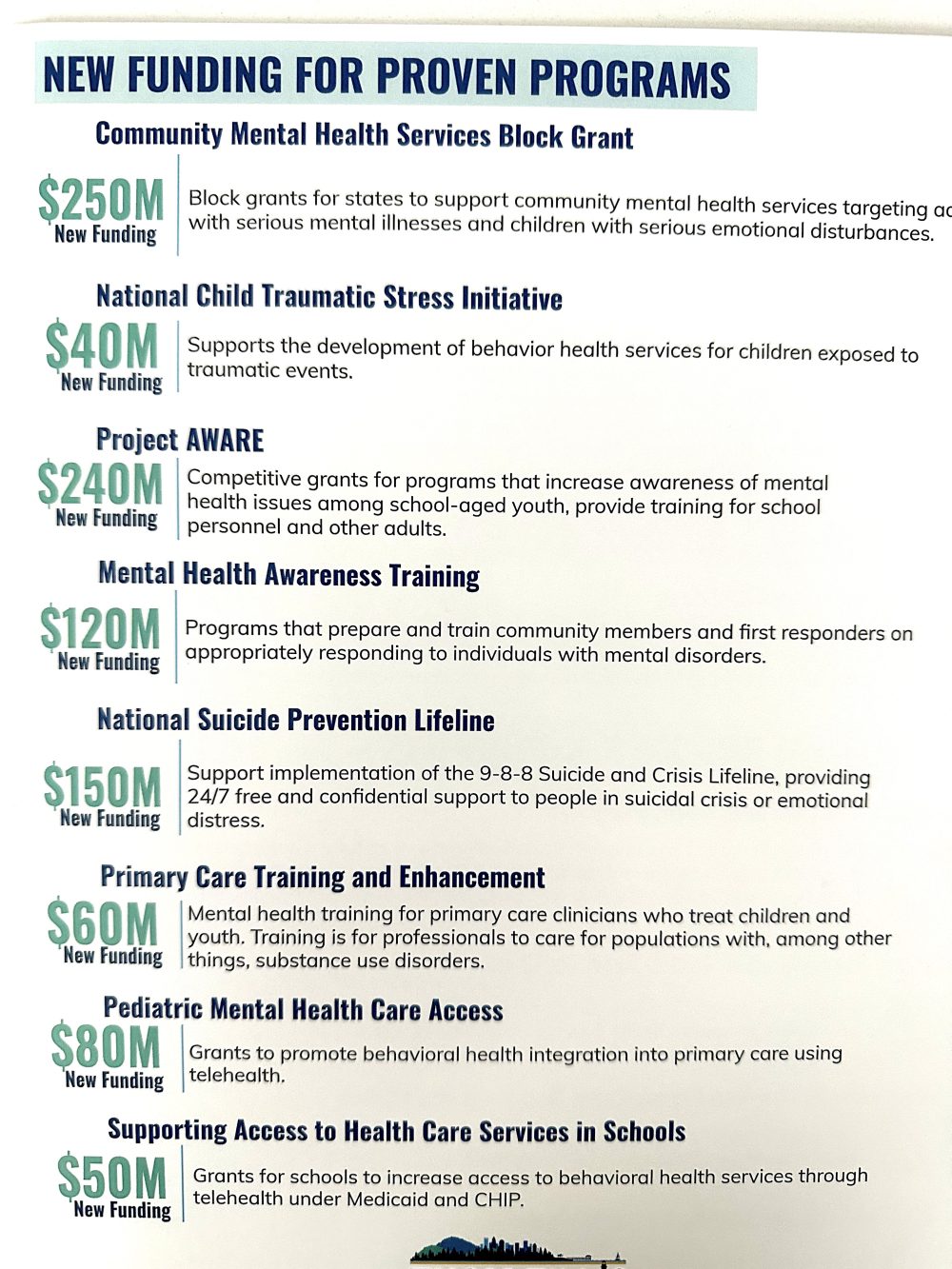 The Department of Justice has awarded more than $60 million in BSCA grants to support K-12 school safety. This funding will help institute safety measures in and around schools, support school violence prevention efforts, provide training to school personnel and students, implement evidence-based threat assessments, and fund research and evaluation on the causes and consequences of school violence. The U.S. Department of Education awarded states nearly $1 billion from BSCA's Stronger Connections grant program to support schools in providing students with safer and healthier learning environments and support students' social, emotional, physical, and mental well-being.