Faculty Fellows: Dr. Florence Martin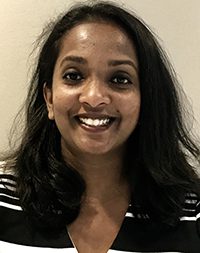 Project Description
Dr. Florence Martin is the 2016-2017 Teaching Faculty Fellow. Her project, entitled "Expanding Education Access and Excellence through Online Teaching," engages and supports Cato College faculty who teach online courses. Her project will accomplish five main goals over the course of the academic year: 1) conduct a needs assessment survey on how to support faculty for hybrid/online teaching, 2) build a Cato College of Education Online Learning Community where faculty can share courses and learn online teaching strategies with each other, 3) offer Online Learning Workshops on topics such as Best Practices, Managing the Online Classroom, Engaging Strategies, and Quality Standards/Quality Matters, 4) serve as peer reviewer to provide informal feedback on online courses based on the Quality Matters rubric, and 5) provide one-to-one consultation with faculty who wish to design hybrid or online courses on Canvas. At the conclusion of her fellowship, Dr. Martin will present her work to the College and will make the canvas shell of the online learning community available to all faculty within the College. Lessons learned from the online learning community will also be shared with the Center for Teaching and Learning.
Biography
Dr. Florence Martin is an Associate Professor and Program Director of the Instructional Systems Technology program at University of North Carolina, Charlotte. She received her Doctorate and Master's degrees in Educational Technology from Arizona State University. Prior to her current position, she was a tenured Associate Professor at University of North Carolina Wilmington. She has also worked on instructional design projects for Shooolini University, Viridis Learning, Maricopa Community College District, University of Phoenix, Intel, Cisco Learning Institute, and Arizona State University and taught online for North Carolina State University and Walden University.
Dr. Martin's research focuses on designing and integrating online learning environments to improve learner motivation and engagement to achieve effectiveness in learning. Dr. Martin believes in enhancing quality in online learning and recently created an Online Learning and Teaching concentration within the Instructional Systems Technology program at UNC Charlotte. She currently teaches 100% asynchronously online and has her five courses Quality Matters certified. She was a fellow with the Institute for Emerging Leadership in Online Learning (IELOL) in Summer 2016 which is a unique blended-learning leadership development program sponsored by Penn State and the Online Learning Consortium.
Dr. Martin served as the President of Multimedia Production Division in 2012-2013 and is the incoming President-elect (2016-2017) of Division of Distance Learning for Association for Educational Communications and Technology. She is also the Vice President for Marketing and Communications with ISPI Charlotte. To know more about her, check out her website at http://www.florencemartin.net/