Guiding Principals: Preparing School Leaders to Make a Positive Impact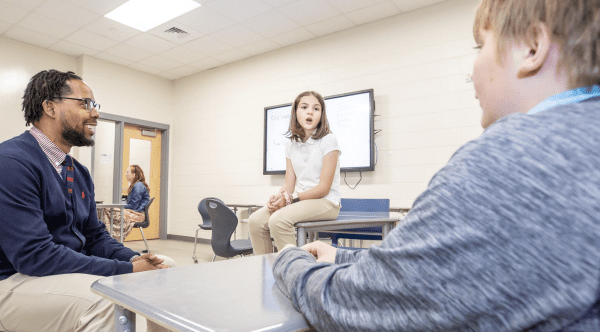 By: Sonja Barisic
Photos by: Ryan Honeyman & Kat Lawrence
Straun Alexander was in a classroom chatting with other aspiring principals when he received a tap on the shoulder. A parent needed to see him right away, he was told.
Waiting for Alexander in another room was a parent, angry because her son was suspended after getting into a fight started by another student. Alexander assessed the situation, calmed the parent down and did his best to remain composed.
The surprise scenario was a problem-solving, role-playing exercise that's a key part of the Aspiring High School Principals Program. UNC Charlotte and Charlotte Mecklenburg Schools created the program, which recruits, trains and supports prospective principals to serve in the CMS system.