Q & A: Urban Education Master's Program Alumni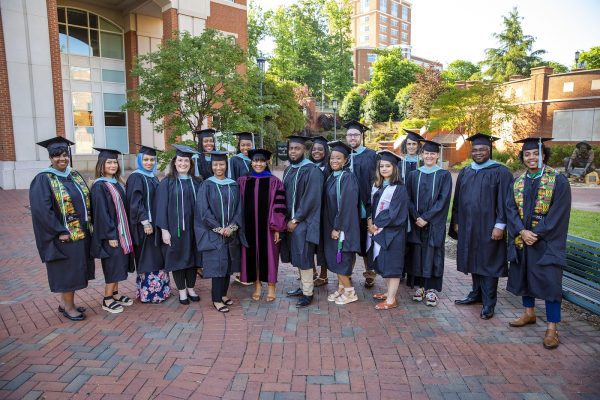 The inaugural class of graduates from UNC Charlotte's novel online master's program in urban education are applying their new skills in and outside of schools across the country. 24 students from diverse backgrounds earned their degree in May, introducing a group of teachers, entrepreneurs, administrators, and community leaders prepared to make a difference in significant, timely issues.
The M.Ed. in Urban Education prepares professionals committed to delivering high-quality, culturally relevant instruction and services that meet the needs of students in increasingly diverse, urban school systems. The program provides practical tools and resources that increase the multicultural competence and awareness of graduates. Charlotte's program is the only one of its kind nationally that devotes 100% of its courses to topics connected to critical issues in urban education.
"We hope to equip our students with the appropriate means to combat disparities in education (close opportunity and discipline gaps), to dismantle the school-to-prison pipeline, to address issues of race and racism in schools and communities, to fight for social justice, to honor diverse voices, to train urban youth to be critical thinkers, and to empower urban youth to become actively involved in their communities in ways that help to strengthen it," said program director Bettie Butler.
Several recent graduates shared their thoughts on their experiences with Charlotte's M.Ed. in Urban Education.
Sally S. Adnan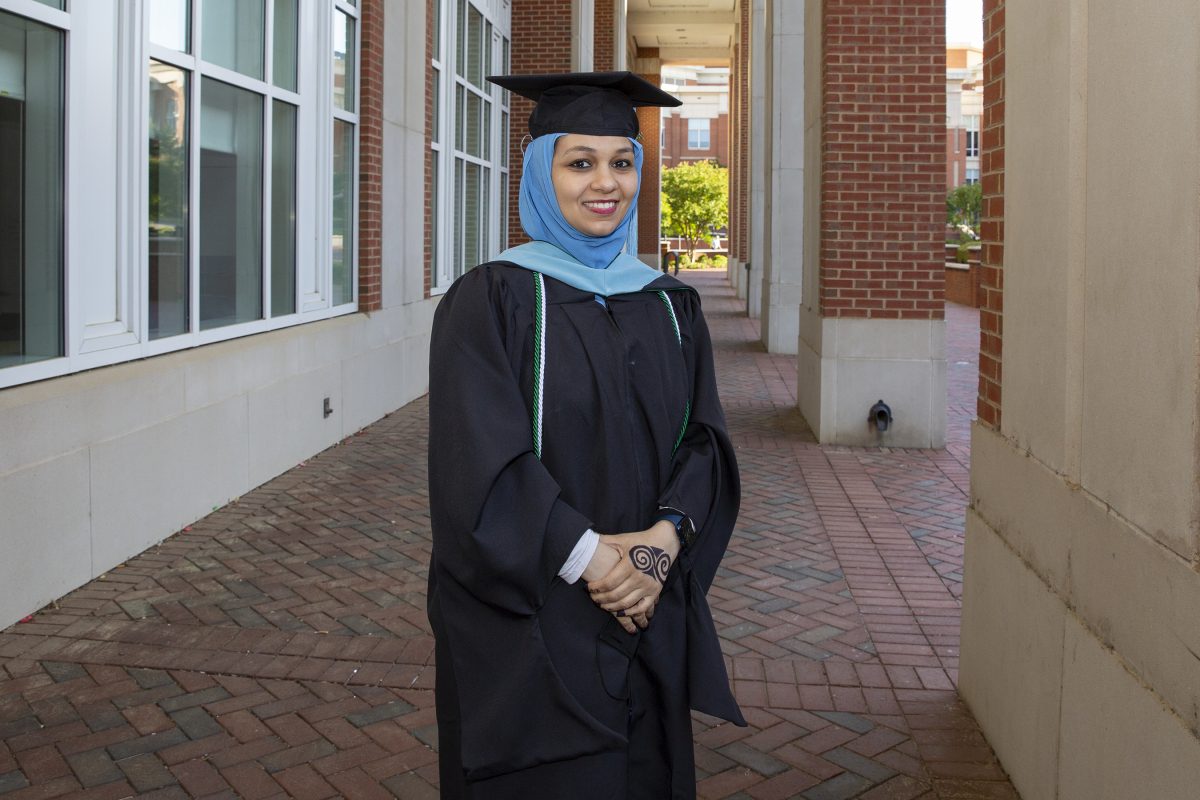 Professional Background
K-12 Education
Why did you decide to apply for the program?
Honestly, I did not know anything about this program until the day before the information session. That night, I was laying on my couch and browsing the web for advanced degrees in education. I knew that I wanted to pursue education as a profession, but I could not find my passion in any of the degrees in the field. Then something led me to the UNC Charlotte website, and as I was browsing I saw that there was an information session on Urban Education the very next day! It was a clear sign for me that this just may be where I find myself. When I attended the session the next day, every word from Dr. Butler made sense. I was inspired by the idea of challenging our education system's underlying flaws researching the roots from where the education gap grows.
What experiences were most valuable to you?
Every course in the urban education program was very meaningful and rewarding. Learning about the various cultural backgrounds, systemic racism, various forms of discrimination, implicit bias, the influence of media and the school to prison pipeline are just a few examples of the profound content included in this degree. However, if I must pick one experience, I can say that my final project and research were perhaps the most rewarding experience. For me, it was definitely rewarding to see results in applying the theories and pedagogies I've been studying the past two years. The most valuable non-academic experience was meeting my class for the first time when we were about to graduate. Because of COVID-19, we were never able to meet, not even for presentations. As a result, graduation was a lot more exciting and special I'm sure for all of us.
How do you think the training you received through the program will affect how you approach your career?
Not only did the urban education program give me the knowledge and skills necessary to pursue competitive positions within the diversity and inclusion category of education, but it also gave me a calling for a social dilemma that needs trained and passionate personas to make a change. Some of the content and training in this program should be taught to all educators. I know this is a new program, but I'm sure that one day some of the material I learned in the past two years will become somewhat mandatory. It's absolutely necessary if we want to eliminate educational disparities, and honestly, many other systemic inequities. Finally, for examples of the type of coursework completed in the M.Ed. Urban Education program, or if you would like to see my research podcast, please visit my page.
Alexander Denham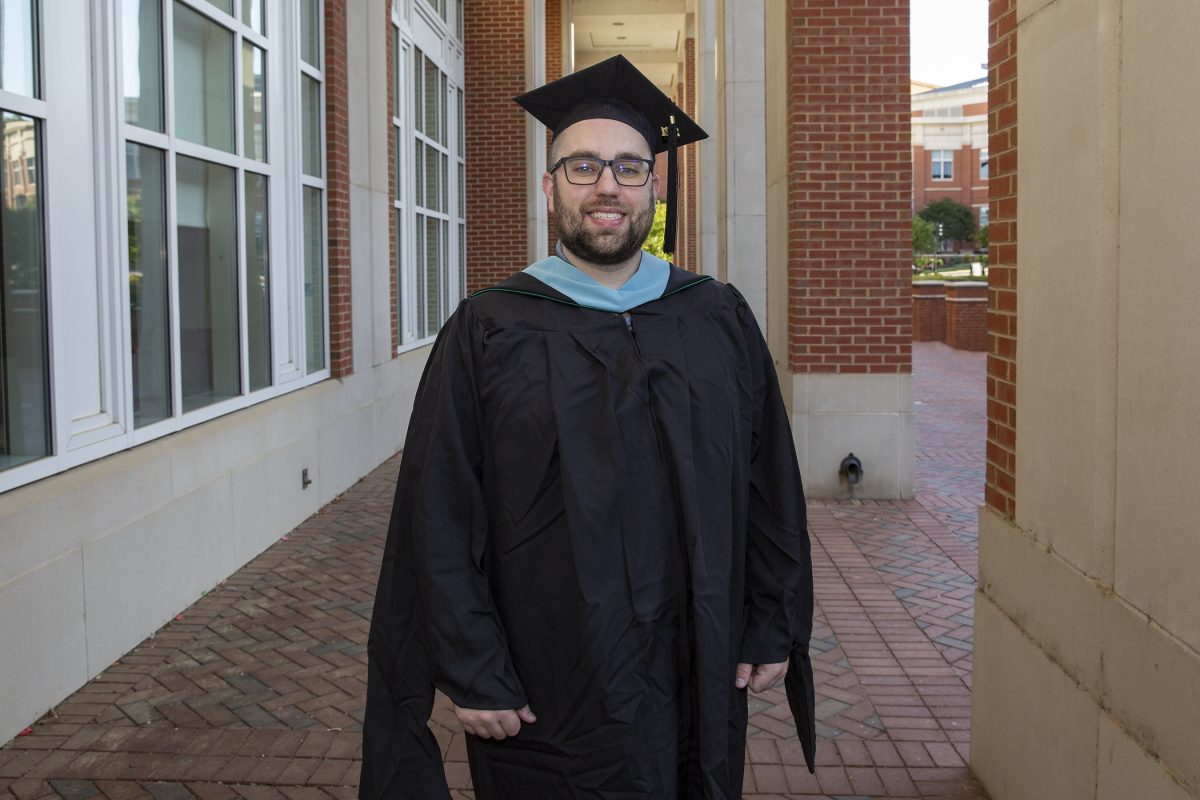 Professional Background
I am currently a teacher in Charlotte, North Carolina. I have worked as a teacher, coach, and educational consultant.
Why did you decide to apply for the program?
I decided to apply for the program because in the years leading up to my acceptance into the program, it became evident that I did not know things about the world around me. I grew up in a white, conservative, southern home, so my perspectives were only from that perspective. In my professional career, I began working in Title 1 schools, where for the first time in my life, I was the minority. This culture shock began to change my perspective. I was learning different perspectives that I never experienced. I realized quickly that the experiences of my students were completely different than my experiences growing up. It was time, personally and professionally, to learn about the histories of other cultures, how to best educate them in my profession, but also how to address other cultures in my everyday life. I began to question my beliefs, doubt what I was taught my entire life, and critically reflect on what I believe, who I am, and how I impact the world.
What experiences were most valuable to you?
The most valuable experience was completing the program with a great group of people. My cohort was a tight-knit community for an all-online program. The professors helped bring us all together virtually to create the best assignments and projects possible. The community built through this program will stay with me for years to come.
How do you think the training you received through the program will affect how you approach your career?
The training I received was invaluable. I learned more about myself during this program than the previous 10 plus years of my life. It will benefit my teaching, how I interact with students and teachers on an everyday basis, but more than that, it will change how I interact with the world around me.
Jiadira Alexandra Choque Fernandez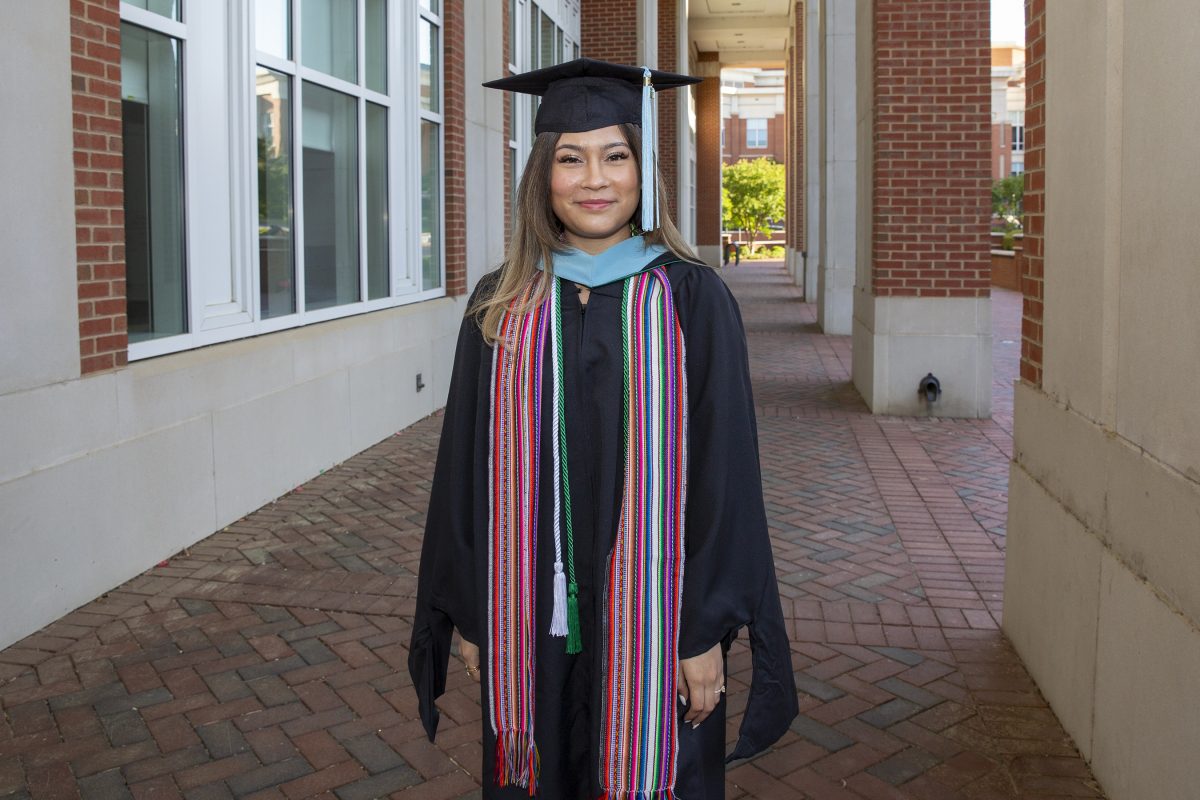 Professional Background
I'm a middle school ELA teacher for Charlotte Mecklenburg Schools.
Why did you decide to apply for the program?
I love my job as a classroom teacher, but I felt like I was being called to something more. I was caught up between getting a Master's in Reading Education, or maybe even Middle Grades Education, but when this program appeared it encompassed what I really cared about as an educator. This program had a lot of the issues that our education system is facing today such as analyzing the biases, inequalities, and systemic issues of our system. I spoke to Dr. Butler about wanting to become a professor at a university and she completely related to my first-generation-everything background. Being the first to go to college and graduate school was full of many unknowns, yet after meeting her and talking with her it made the decision much easier. After meeting her, hearing about the classes, and having a serious talk with myself I believe that this was the best decision I could have made.
What experiences were most valuable to you?
Within the program, there were so many wonderful professors that all helped build our knowledge and expertise in the field of urban education. And while the content was everything we ever needed I believe the best part about this program was how the professors practiced what they preached. When the pandemic started many of us were overwhelmed with the new balance and new scheduling we had to commit to. Yet, even dealing with their own struggles, our professors stepped in with helpful scheduling, virtual teaching advice, and an overwhelming amount of support and flexibility. The pandemic really did put into perspective everyone's true nature and values and I believe everyone in this program provided so much help to us in a variety of ways.
In addition, the research we conducted was also very valuable to me. This program was built so well that by the time we conducted our own research, we knew the theorists, we knew the practices, and we knew how to effectively begin and analyze our interventions and implementations. Looking back at our presentations, our class really did go above and beyond. The resilience to get our research completed was partly because of the history and truth that we were exposed to in class.
How do you think the training you received through the program will affect how you approach your career?
To think and question critically would have to be the most important thing when thinking about my career. Specifically, when looking at curriculum, our school culture, and even our own implicit biases, and working on them to ensure we are providing the best material, environment, and teachers for our scholars. It has pushed me to continue with my work as an educator and continue with my goal of becoming a professor for pre-service teachers.