Faculty Fellows: Dr. Gloria Campbell Whatley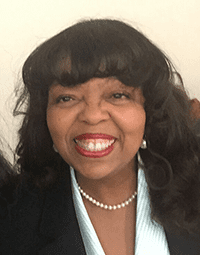 Project Description
A Web-Based Model to Infuse Diversity into Curriculum
As the Cato College of Education Diversity Fellow, I intend to direct my research, teaching, and service experiences to cultivate the infusion of diversity into curriculum and syllabi that correspondingly focuses on research from the Syllabus Analysis portion of the Diversity Audit sponsored by the Diversity Committee. Syllabi analysis revealed that many departments were unaware of methods to infuse diversity into syllabi. Culturally responsive instruction infusion into syllabi and curriculum is the foundation of my scholarly portfolio and I have generally used the research-based Morey and Kitano's Model (1997) diversity infusion in higher education curriculum as my basic model. This model is supported by other higher education curriculum infusion theories (e.g. Green, 1989; Schoem, et al., 1993) with varying levels of multicultural education integration. For this project however, I propose to develop a new model containing web-based modules. Using the "Audiovisual Integration and Support for Learning Environments" in the J. Murray Atkins Library at UNC Charlotte, I plan to create a new model of diversity integration that blends aspects of current research models with interactive web-based modules. The modules will be tested with past and present doctoral students, faculty from each department of the Cato College of Education, and representatives from the other colleges on the UNC Charlotte campus. After viewing the modules the participants will participate in focus groups, designed to follow qualitative experimental research which is used to obtain their perceptions of the model. The goal for this project is to develop at least one web-based module that successfully infuses diversity into curriculum. Such a tool would be a valuable asset to the College's mission of being a leader in educational equity through excellence and engagement.
Biography
Dr. Gloria Campbell-Whatley is an Associate Professor in the Department of Special Education and Child Development at the University of North Carolina at Charlotte. She serves as a teacher of graduate students and has been the graduate advisor. She received her BA degree from Dillard University, her MA degree from The University of Alabama, Birmingham, and her Doctorate of Education degree at the University of Alabama at Tuscaloosa. She has worked as a classroom and learning disability teacher. In higher education she has served as a director of an
Assessment Clinic at Auburn University. She chaired and started the Special Education program at Indiana University-Purdue University Fort Wayne and was the first African-American woman to receive tenure there. In her career, she has also served as a program specialist in Central
Office for Special Education Programs in Birmingham, Alabama. She has also been on the
Council for Exceptional Children National and International Board. Her specialty is infusing diversity into higher education and K–12 curriculum and she also offers solutions for behavior problems, multi-tiered support systems, and social skills training. Her research focus is diversity, social skills, and administration in special education. Related to diversity, she has produced two book chapters, 38 articles, 24 modules/training manuals/applied reports, had four guest editor opportunities, 13 grants, and 15 student directed research opportunities. She has written four books, her recent ones are Leadership Practices for Special and General Educators (Textbook, Pearson, 2013) and A School Leader's Guide to Implementing the Common Core: Inclusive Practices for All Students (2016-Routledge-Taylor/Francis).